What is social media and what are its benefits?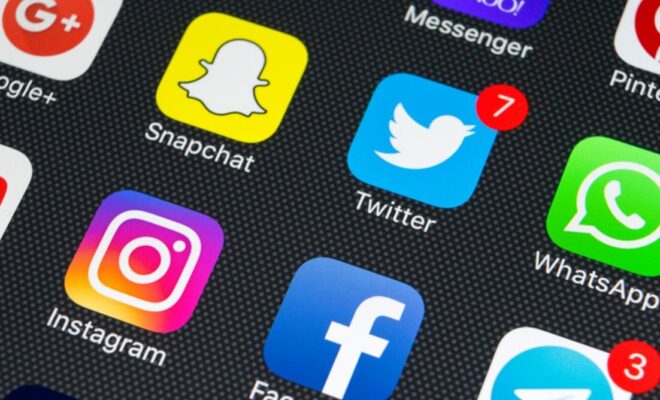 Some time ago we used to send letters to our people who lived far away from us to speak with them.
But as the internet changed in the world as time changed, so many online platforms started to be made so that we can talk to friends far away from us, family people etc. online all the same in many ways like msg which we Usually it is called chat or nowadays, you can also do video call from these platforms.
Apart from this, you can also send any images, videos or documents.
Those online platforms are facebook, instagram, twitter etc. which are called social media.In today's era,
not only the medium of communication but also has become a very good medium for promotion of business.
Types of social media
Social Network
Media sharing
Discussion forums
Bookmarking and content curation networks
Blogging and publishing Networks
Social Network
Through Facebook, we create an account there and then send friend requests to those who know us on Facebook, they join us and we can talk to each other.
You can share photographs on Facebook, you can upload videos and now you can go live and story as well.
If you want to tell your thoughts to people, then we use twitter, you must have seen that many leaders, actors and all the celebrities nowadays express their views or any news on any topic through Twitter.
Linkedin's social media platform has been created by people of professional type i.e. business related or job related.
Media sharing networks
Media sharing networks include social media platforms such as Instagram, snapchat and Youtube.
Which people use to share photos, videos and other online media.
Discussion forums
Where people can also ask questions on any topic, some people can also answer it.
like Reddit ,Quora and Digg. Mostly Websites used the Quora forums for topics descussion. Where people ask questions about many topics, they also give many answers there.
Bookmarking and content curation networks
Pinterest and flipboard fall within such networks where many types of content and media are available about the new trending topics.
Bookmarking in SEO is the best way to submit your site in the bookmarking sites to increase the backlinks of your site.
Blogging and publishing Networks
You can create your own blog,
they also come in a type of social media.like wordpress, tumblr,
blogger, We use such a platform to write articles on any topic and from which we can also earn money.