Second-Hand Safes: Are They Worth Investing In?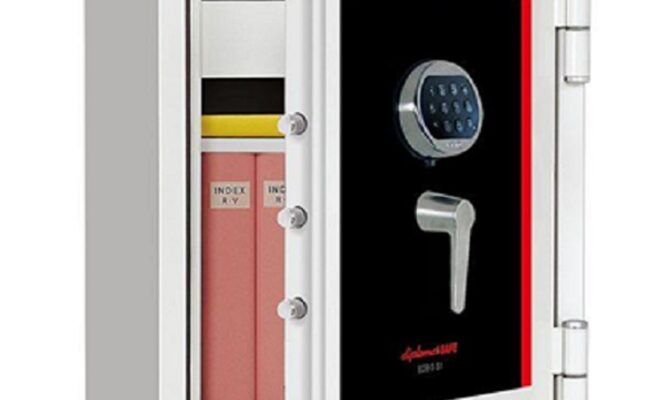 Safes sure are a remarkable product that keeps your valuables safe from theft or fire. Safes are second to none in keeping your cash, jewelry, or important documents out of reach of unauthorized individuals or event thieves.
Safes even do more than just keep your belongings secured away from criminals. Different safes are now being manufactured to fit a particular standard, such as being fire-proof or safely storing away guns or prescribed medicines.
But all these may come with a hefty price tag. So, would there be cheaper alternatives?
Some companies and locksmiths curate second-hand safes to cut down the costs of these safes to make them more accessible and affordable. In this article, let us explore second-hand safes and if they provide good value for money.
Do Second-Hand Safes Still protect you?
If something is refurbished and sold the second time around, there is this idea that it may be of lower quality than what it initially was. This may be the case with second-hand safes if the unit's history and usage cannot be established. While wear and tear on a safe is to be expected it's difficult to say whether or not this can jeopardize security without an expert review.
Also it's difficult to determine other issues if you're buying a second-hand safe from a private seller. You can't ensure that any extra master combinations or safe keys have not been produced with second-hand safes.
As we noted earlier, some safes are bought for particular content or purposes, such as medicine storage and rifle safes. Another issue with second-hand safes is that you may not be able to establish if the product was initially manufactured for that particular purpose.
However, a second-hand safe may still provide a certain level of protection since it is still a place to store and lock away your items. But, there are certainly some downsides to second-hand safes. The cheaper price tag cannot always justify the lack of customization, provenance, or peace of mind!
What Could Happen if you Invested in a Second-Hand Safe?
Buying a used safe from a person rather than a company may be unsafe and lead to many problems. You can easily overlook symptoms of wear and tear or possible manipulation, especially if you are not trained to do so.
Another shortcoming of second-hand safes is your inability to customize them. When a safe is refurbished, your ability to customize it significantly reduces as most locksmiths and manufacturers will not touch secondhand safes that have been resold. So, if you want a safe that you can customize by changing its locking mechanisms or other parts, second-hand safes are not an option.
Furthermore, you will inevitably run into problems if you bought a second-hand safe in poor condition. These problems include:
The hidden wear-and-tear from its previous user can compromise its functionality or security. Expect that it may be easier to break into it.
The locking mechanisms of these safes are not updated and may be close to malfunctioning given its age.
Sometimes, you or the reseller may not have access to give you the ability to change the locking combinations for your second hand safe.
Why Choose a Brand New Safe?
For all the reasons discussed above, choosing a brand-new safe over a second-hand safe is usually the more prudent option. For safes, choosing a new unit from a trusted seller would be the best option if you want to keep your belongings safe and have peace of mind.
High-Tech and Updated Security Features
In general, the newer the safe, the more technologically advanced it is. This might indicate that the brand-new item's base model has greater specs and tech features than the corresponding outdated model.
A new safe might be the solution for you if you're into your tech features or don't want to settle for outdated security techniques. Indeed locking mechanisms are continually improved and updated over time. Technology always moves forward, and refurbished second-hand safes just cannot compete.
Customization
This is another noted shortcoming of the refurbished safes. Some models of brand-new safes are more customizable and updatable, which may be appropriate for your needs; you may add locked compartments or drawers to the safe for more security, or even change the locking mechanism's.
Warranty and Insurance
Most safes companies usually provide a new safe warranty period for their buyers. These may include parts, services, and replacement warranties for a certain period.
Given the warranty and insurance that you get from new safes, this also helps you feel at ease. You know precisely what your safes are built for, they are not tampered with, and if something inadvertent happens to it, the warranty will have you covered.
Final Thoughts
Being an informed buyer is essential, especially if you are looking for a safe. As we have seen, it is more prudent to get yourself a brand-new safe since they have more high-tech security features, are more customizable, and have accompanying warranties.
If you are looking for a trusted seller of top-quality, brand-new safes, you can check out Safes Australia. Here, all sorts of safes are available for you to browse with great customer service and delivery and installation Australia wide.