How To Apply For Home Loan And Loan Terms, Interest Rates, Tax Benefits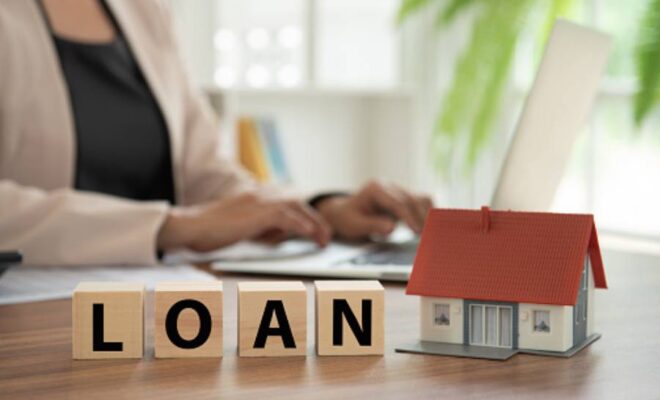 There are different types of home loans and their terms also vary. Similarly, home loan interest rates also differ from each other. In this article, we will tell you what is a home loan, how to take a home loan, and how to get a loan at low interest rates and why banks Accept and reject one's home loan application. The loan amount ranges from 75% to 90% of the home property value depending on the credit profile of the applicant and the LTV ratio as determined by the bank/lending institution.
Home loan eligibility terms vary according to the bank/loan institution and loan schemes. However, following are some common home loan eligibility conditions:
Nationality: Applicants must be Indian Resident, Non-Resident Indian (NRI) and Person of Indian Origin (PIO)
Credit score: 750 or above
Age Limit: 18 – 70 Years
Work Experience: At least 2 years (for job profession)
How old is the business: At least 3 years (for non-employed)
Minimum Salary: At least Rs 25,000 per month (it varies from bank/loan institution)
Loan Amount: Up to 90% of the property value
Documents required for applicants:
employer identity card
Loan Application- Fill your loan application form and attach three passport size photographs with it.
Identity Proof- PAN, Passport, Driving License, Voter Card. One of these ID cards.
Residence certificate- copy of telephone bill, electricity bill, water bill, gas pipeline bill; Copy of Passport, Driving License or Aadhar Card. any one of these.
Home Loan Types
Banks / loan institutions offer home loans for different purposes. So, before applying for any type of home loan, figure out what you need a loan for.
Following are some of the types of home loans available:
Home Purchase Loan: This is the most common home loan taken for buying ready-to-move-in properties, under-construction properties and pre-owned home/resale properties. As per RBI guidelines, banks/ loan institutions can offer home loan amounts as high as 75-90% of the property value.
Composite Loan: This is suitable for individuals who want to buy a plot either for investment or for building a house. In this type of home loan, the first installment of the loan amount is transferred to buy the plot. Then, as the house gets ready, you keep getting the loan amount.
Home Construction Loan: This type of home loan is for individuals who need money to build a house. This loan is given only when you already have land and want to build a house on it. Like the composite loan, the home loan amount is transferred according to the stages of house construction.
Home Renovation/Improvement Loan: This loan can be taken to meet the renovation and repair related expenses of the existing home. The interest rate of this loan is the same as that of a regular home loan. However, its loan tenure is shorter than that of a regular home loan.
Home Extension Loan: This is for people who need money to add extra space to their home. Under this type of loan, banks/lending institutions usually lend 75-90% of the amount for which the house will be completed, depending on the loan amount and LTV ratio.
Bridge Loan: This home loan is provided for a short tenure. It is suitable for those who want to sell the existing house and buy a new house with the amount received from it. You can take a bridge loan for the difference in amount between the sale and purchase.
Interest Saver Loan: This home loan is similar to an overdraft facility. In this, the home loan account of the borrower is linked to his bank account. Any amount deposited in the bank account in excess of the EMI amount is used as prepayment of the loan. Thus, there is a saving on the interest amount as well.
Step Up Loan: Under this, borrowers pay low EMIs in the initial years of the loan tenure. However, the EMI amount increases with time. This makes the loan affordable for young professionals who have recently started their career.